Butterbeer Ice Cream Floats with Coconut Caramel Ice Cream
Okay, you got me. Yep, I'm a Potter fan.
Once upon a time, I enjoyed reading books. Of course, that was when I had tons of free time. These days, the thought of sitting down to a good book for hours and hours is a dim fantasy, and yet somehow it's not as appealing as it used to be. I don't think I could concentrate that long anymore, but there was a time when I could, and one of my favoreites was the Harry Potter series. What is it about that those books that's so captivating when your young? I loved the way Rowling connected everything at the end and how she kept the ending a surprise for everyone. She also had all these little clues and details in the plot that connected at the end and you didn't even see them coming, or at least I didn't the first time.
Butterbeer is something that is mentioned throughout all the books and I remember imagining what it would taste like in great detail every time I reached one of those parts. When I first started brainstorming for October recipes a few months ago I knew I wanted to make my own version. I know there are a bunch of recipes out there from fans. They even sell it at the theme park in Orlando, but all of the recipes I've looked at call for lots of ingredients that I don't have or would rather not use. Cream soda, for example, is something that I've never seen here.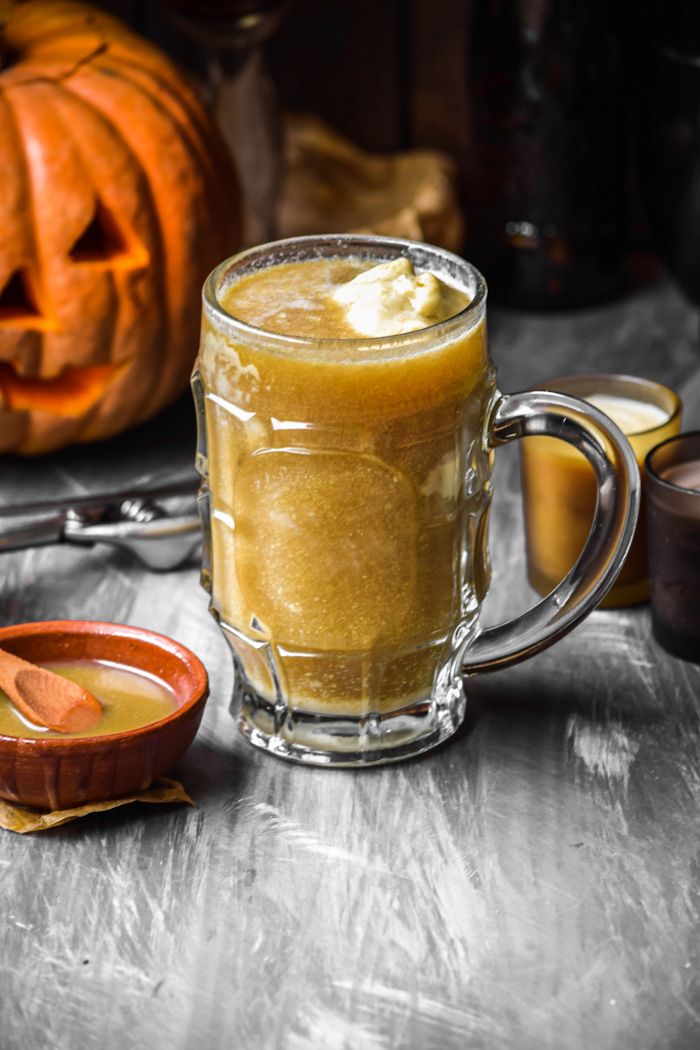 What they do have here is carbonated water. It's a major part of the culture actually. When you go to a restaurant you have to ask for your water "sin gas" (no carbonation) or that's what they'll serve you. Most little markets with bottled water only sell carbanated water.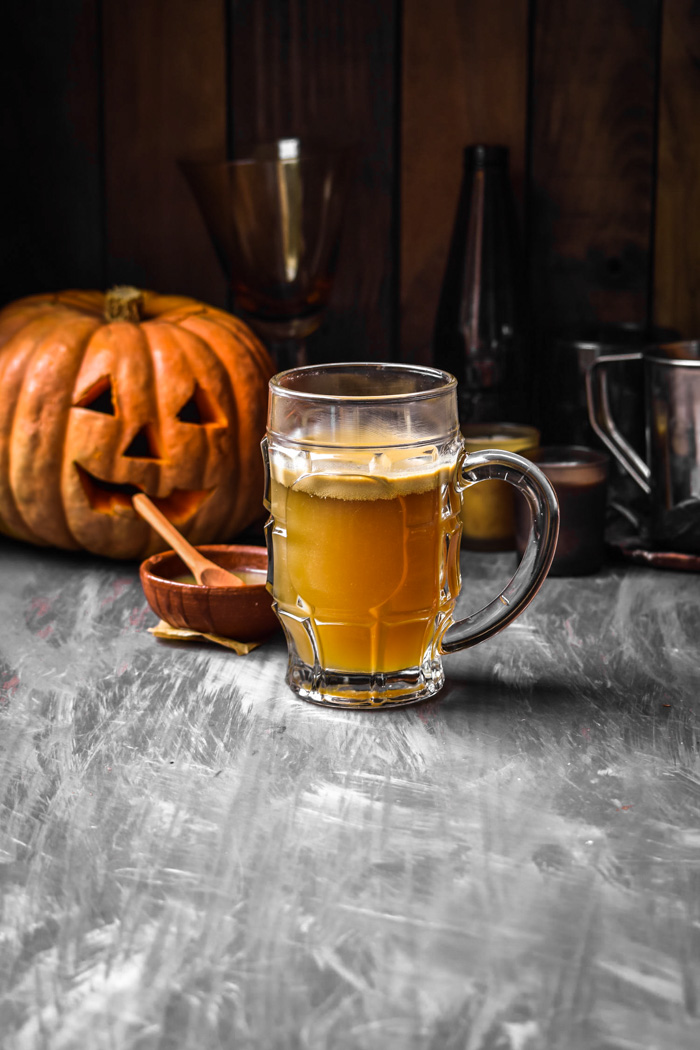 My point, it's not hard to get that here. I also found that most of the recipes were overly complicated for my taste. I kept the butterbeer itself very simple. Basially it's caramel soda, oh, and it's amazing. But what's even more amazing is the combo of that with the coconut caramel ice cream. I wanted to make butterbeer floats because, growing up, one of my favorite ice cream treats was a rootbeer float. Plus, floats are so much more fun than just plain soda.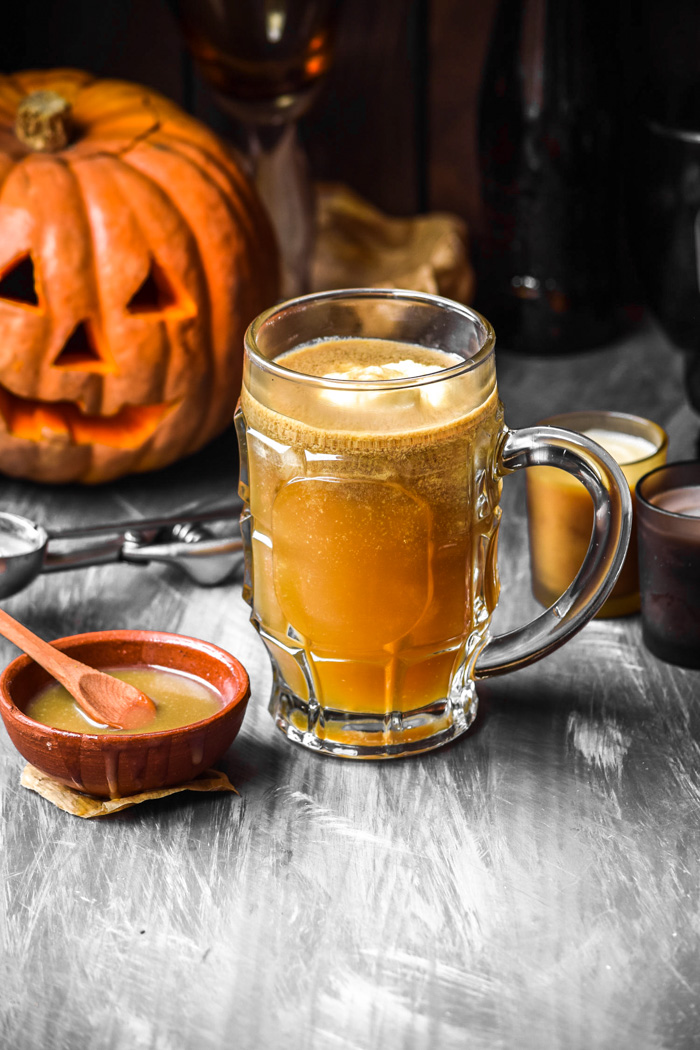 There are hints of so many different flavors that come together into a drink that totally exceeds my childhood dreams of drinking a butterbeer! It's amazing and everyone loved it. I think one of my favorite things about these, is that once you've made the caramel and ice cream, they take all of 5 minutes to throw together and serve. I put the recipe for the butterbeers in a per cup ratio so that you have the option of how many you want to make. Yay, for instant October treats!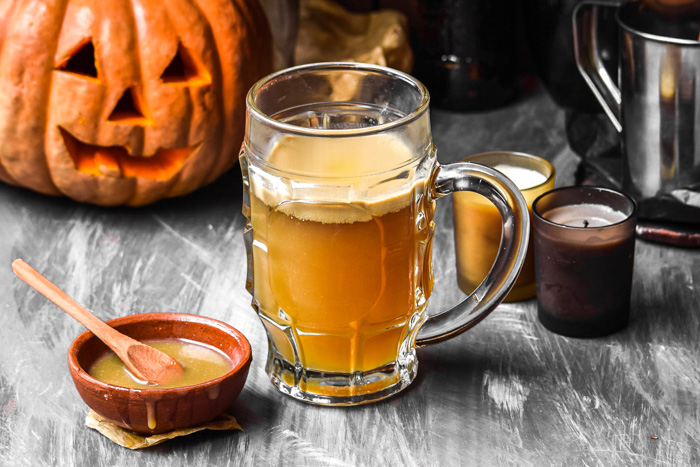 Oh, and did you guys see that Paxton finally got his face? Isn't he a cutiepie? (For those of you who missed it, Paxton is my "pumpkin" and he's been my countertop pal for the sprall (spring/fall) season in my kitchen.)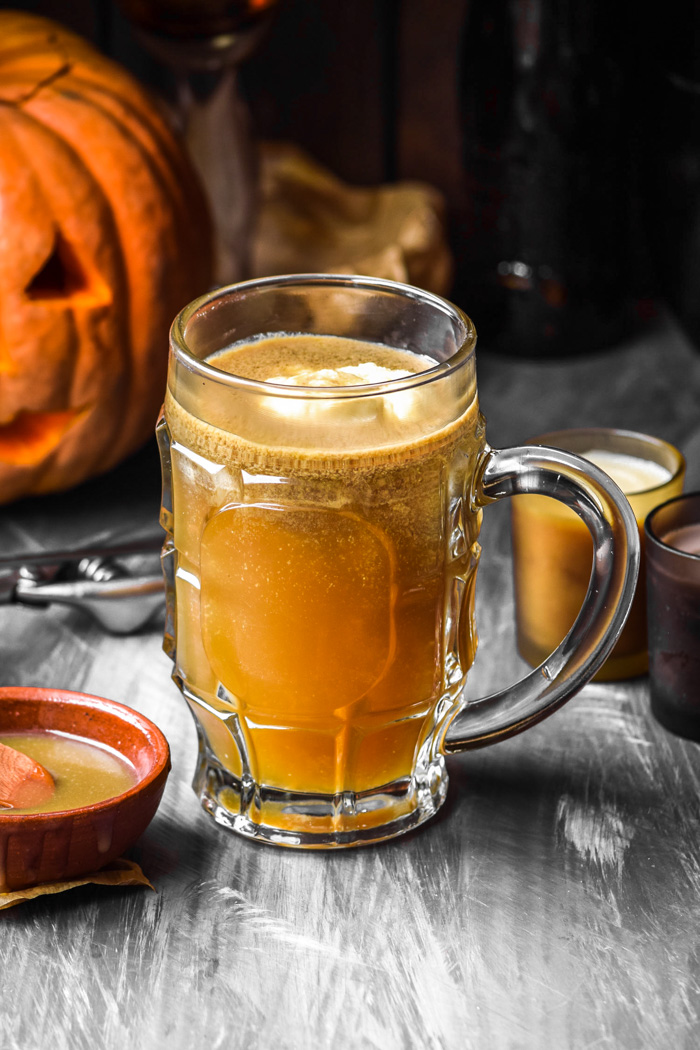 [amd-zlrecipe-recipe:496]