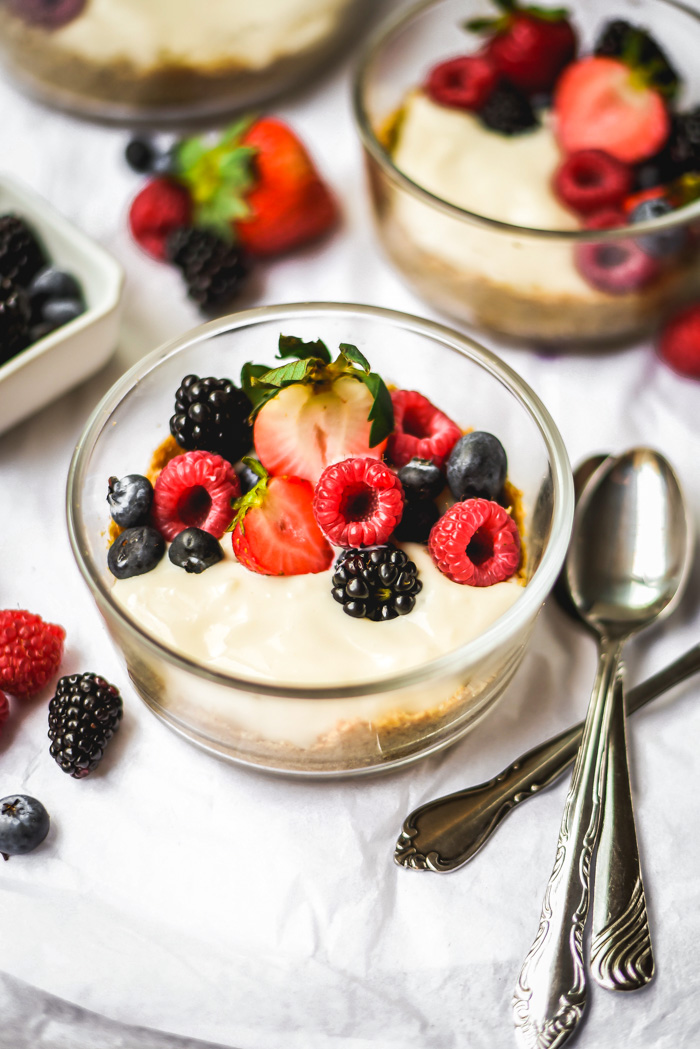 Easy Vanilla Cream Custard Berry Tarts
It's Pi Day tomorrow, so naturally there has to be pie right? Right. Glad we're all on the same page here.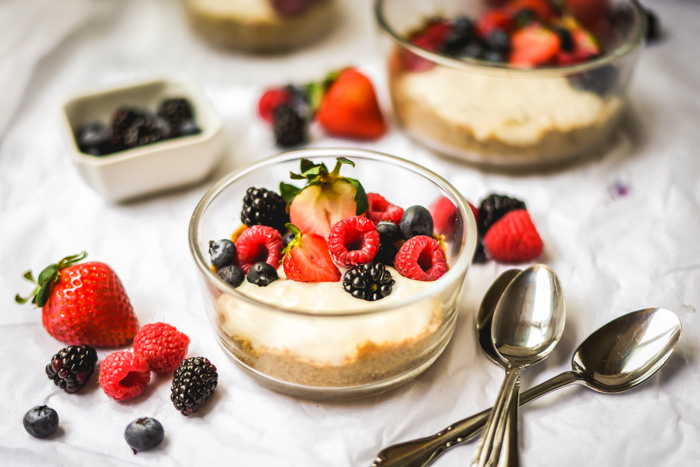 So based on our local weather forecast, I'm thinking we're done with snow around here. A month ago I might have been sad to see Winter go because I've missed having a white Winter season for so many years, but in case you haven't noticed, I'm basically over Winter and totally ready for Spring. Yes, mid-March is the perfect time for Spring to truly arrive. This is such a random thing to notice unless you're me, but when I got in the car yesterday and the seat was warmed from the sun rather than its usual freezing cold temp that always makes me cringe.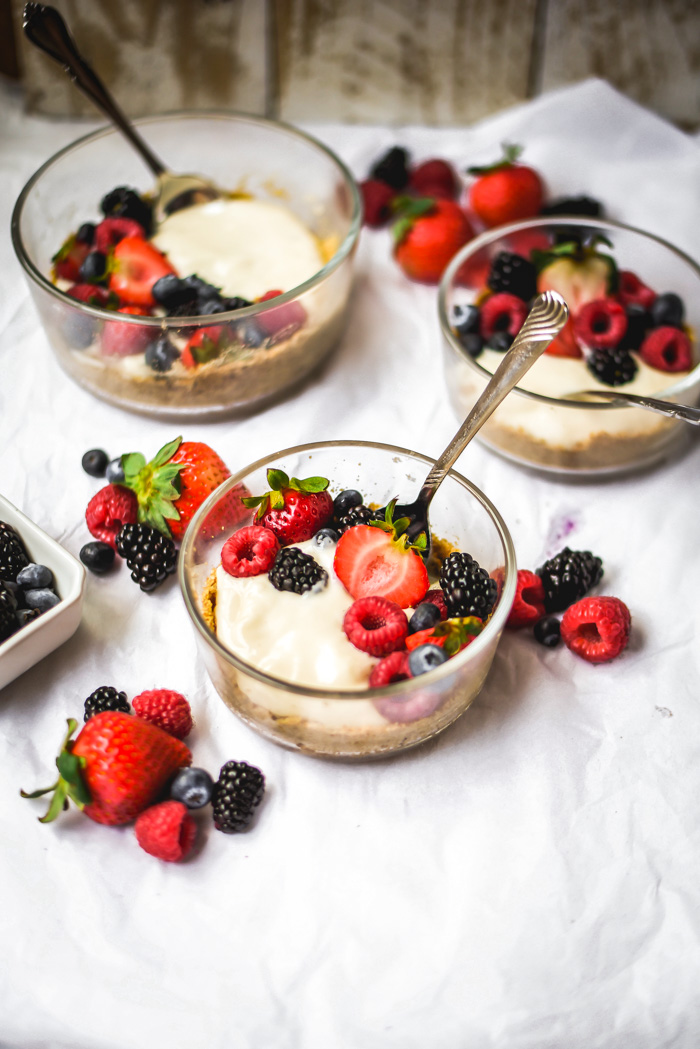 In other recent news, my berry addiction seems to be reaching an all-time high in anticipation of the season changing. I'm so addicted that I'm actually pretty sure I could eat my weight in fresh berries. What's your superpower?
These cute little tarts were a spur of the moment idea I had a few days ago. In fact, the cream was something I'd made with a different recipe in mind, and I had been planning to bake a typical pastry pie with a cooked berry filling. But then I thought about how delicious the vanilla custard would be with some fresh berries and remembered that pi day was so close.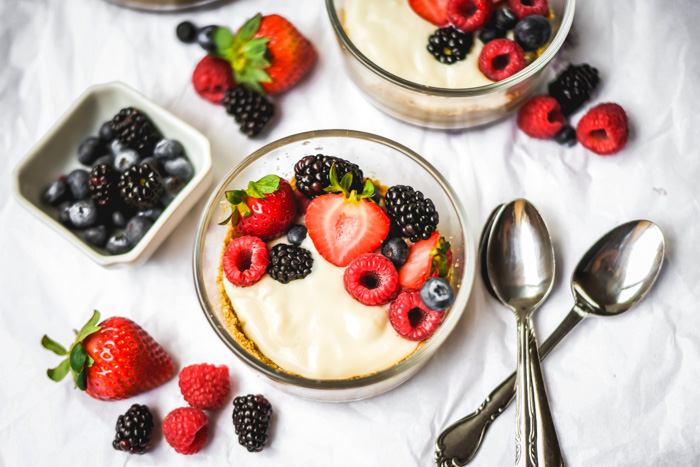 Between Springtime coming, Easter, St. Patrick's Day, and all the other random events around March I always seem to miss Pi Day and I wanted to be sure not to let that happen again this year. That's when I realized these little pies/tarts just needed to happen.
It's just a personal preference, but I'll always choose fresh berries over cooked ones even though I love them cooked also. Don't worry, if you're a bigger fan of cooked berries I've got all Spring and Summer to share plenty of those kind of recipes, but today's recipe is all about celebrating the fresh ones.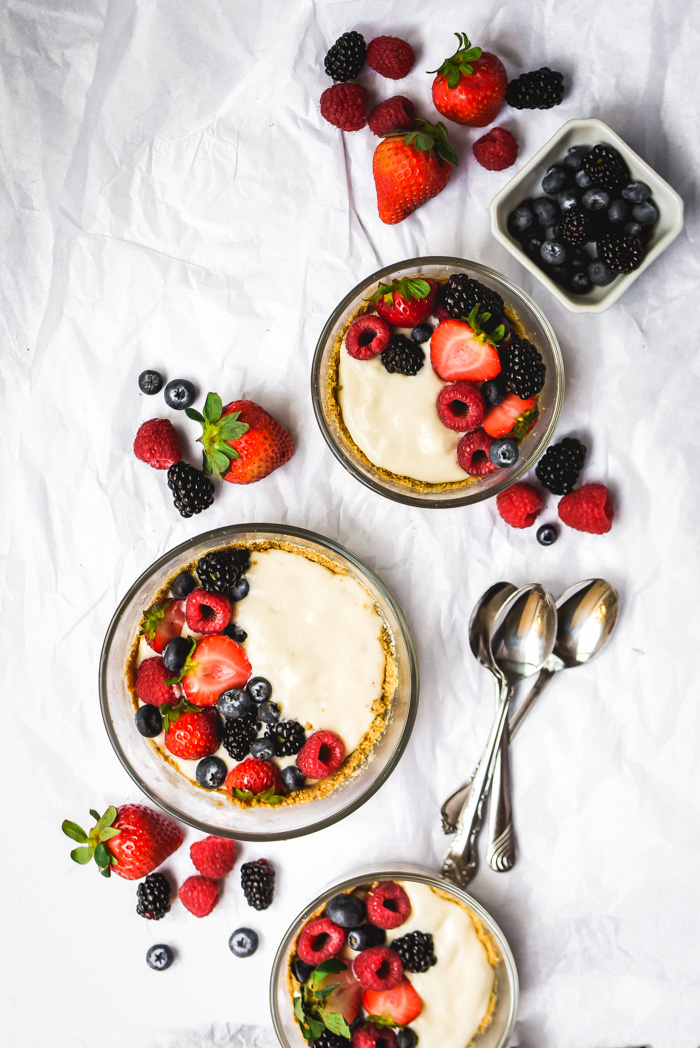 Yeah, so these simple little tarts are super basic. We're talking graham cracker crust, meets simple vanilla pudding, meets fresh berries, super easy-peasy! You can also make it as a larger pie in a 9-inch pie pan, but you guys know I'm always a sucker for the miniature versions of things, so I chose the more individual size. I used some of the dishes from this Pyrex set
, but any ramekins or pie dishes will do. Oh, and this didn't make it into the photos but a squirt of whipped cream on top is the perfect way to finish these off.