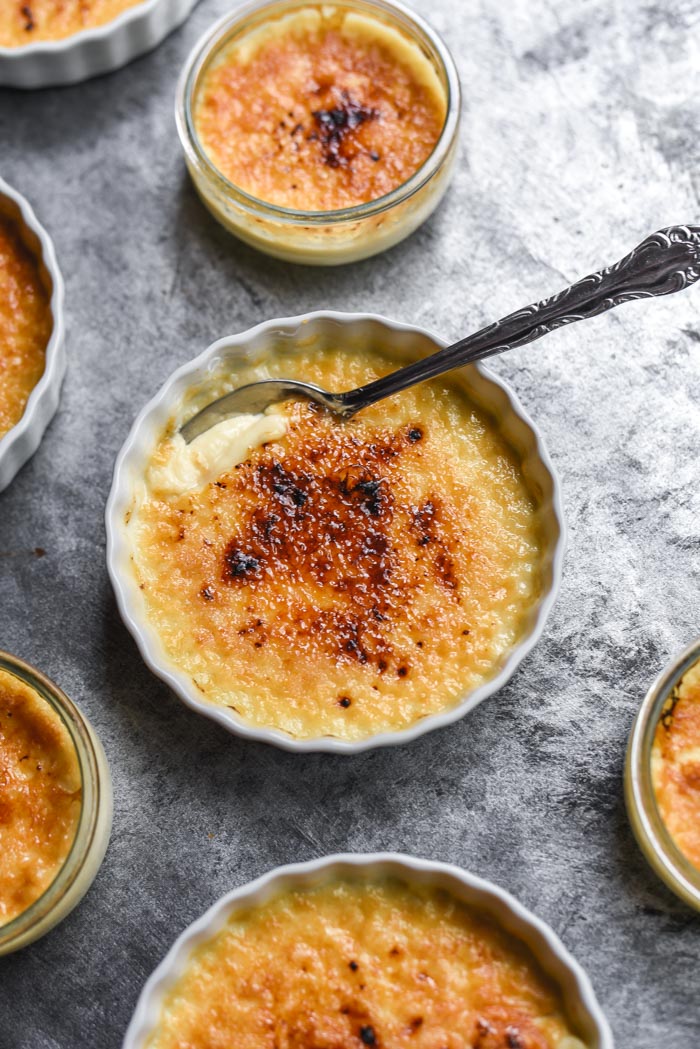 The Easiest Creme Brulee Ever
Remember when I told you about those cute little creme brulee dishes I got? Well………
I finally managed to create a recipe to use them for and I'm pretty excited to share it because it's so simple. Slight confession here, this is yet another first for me. I've always been a little intimidated to try it at home because it seemed too fancy and complicated for any of the humble little kitchens I've cooked in over the past few years.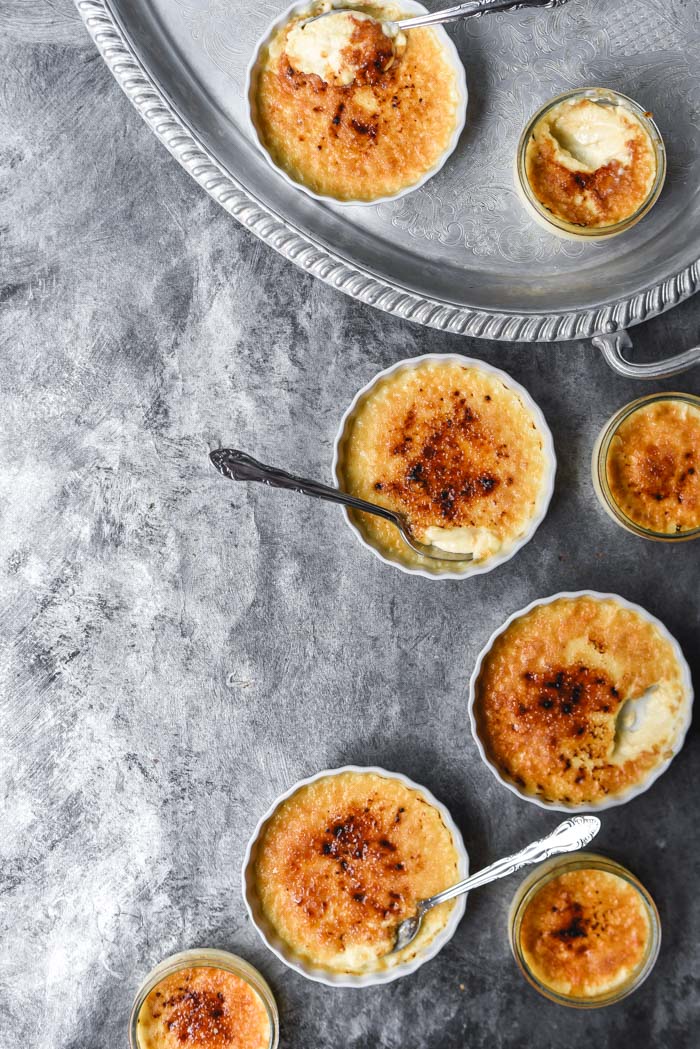 Sure, the traditional method of stirring the custard slowly over the stove can be only too easy to mess up, but not with this recipe. I'm pretty sure I've broken some culinary laws with this one actually. You know what though? I'm just gonna go with it because I'm not apologizing for it. Are you curious what the secret to making these so quickly is?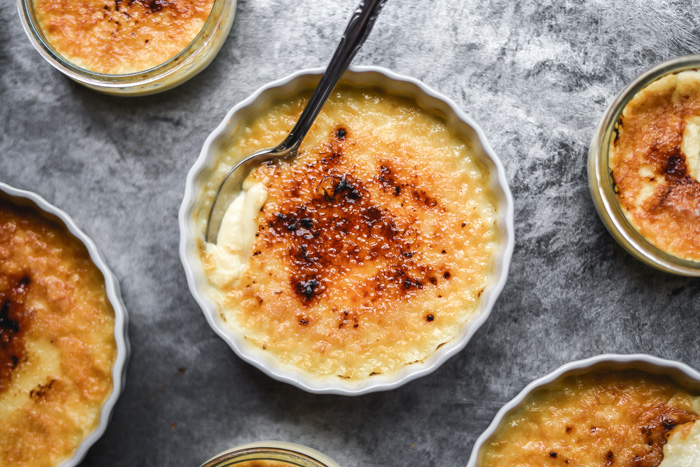 It's pretty simple really, all you need is a blender or food processor, which I'm sure you probably already have in your kitchen. Literally, all you do is throw the ingredients into it, pour the mixture into your dishes, and bake until done. Of course, then you can't forget the brulee part, but that's not too hard. I used a kitchen torch, but if you don't have one you can use the broiler in your oven to get the tops pretty well "bruleed". The only drawback to that method is that it takes a bit longer but it's not that big of a difference.
If you've been following for any amount of time you'll probably be able to guess one of my favorite things about this recipe. So I've been testing out some recipes involving meringue recently and I've had a ton of leftover egg yolks. Well, this was the perfect way to use them. I don't know about you but I am always excited to find new ways to avoid wasting food.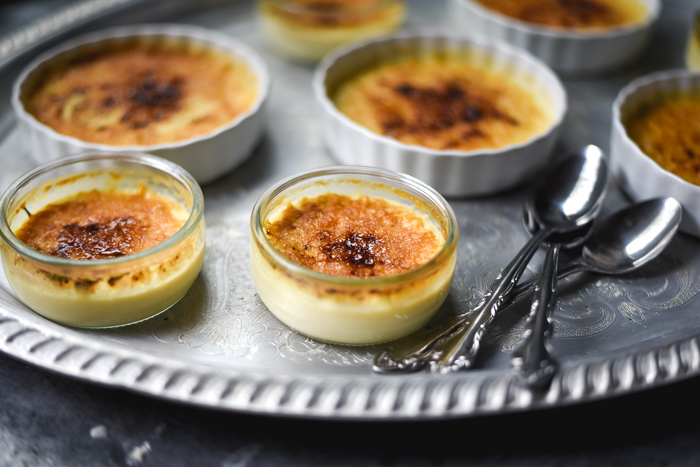 This is also the best excuse to make a new dessert, right? You're "being thrifty". Well, I'm definitely using this excuse. Not that you really need one though, because as soon as you share this no one will care. De-lish!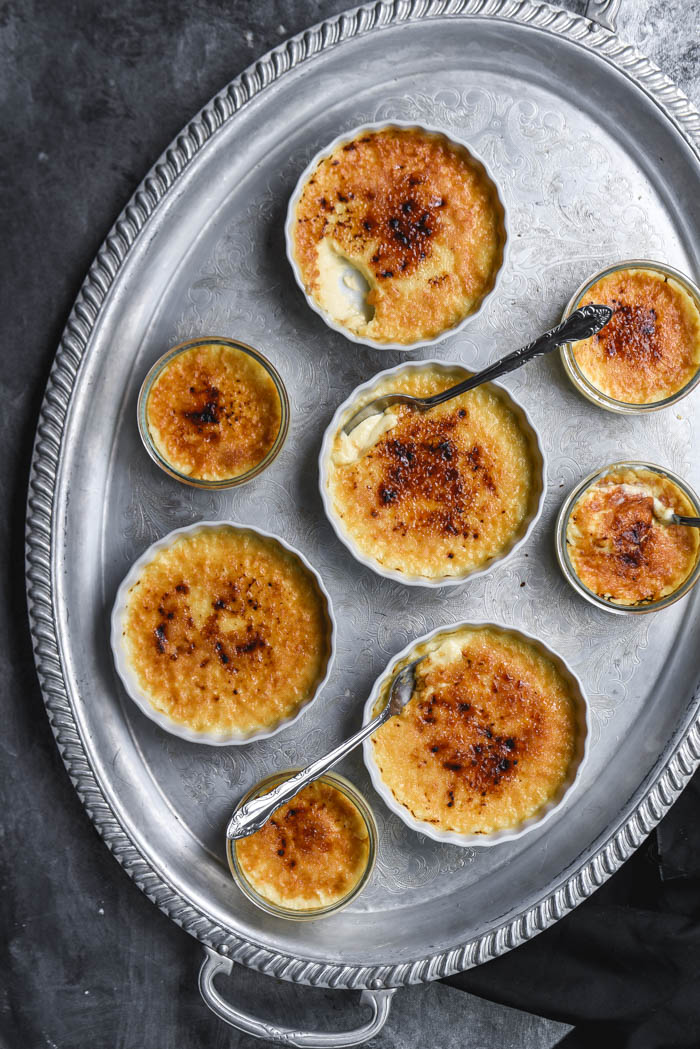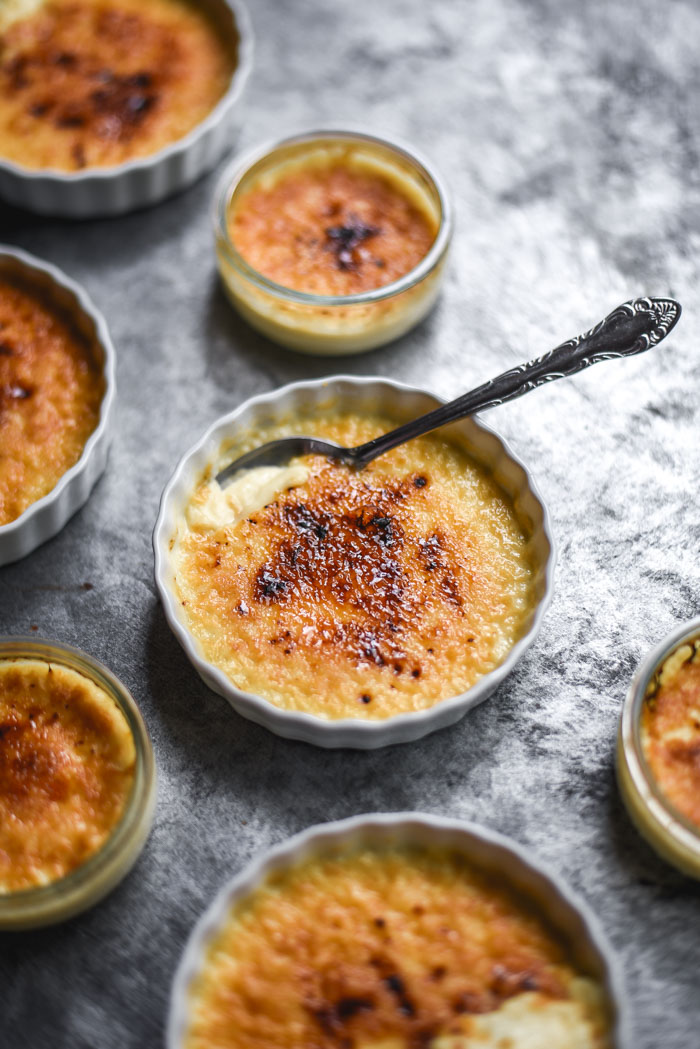 Recipe Coming Soon, sorry for the inconvenience.