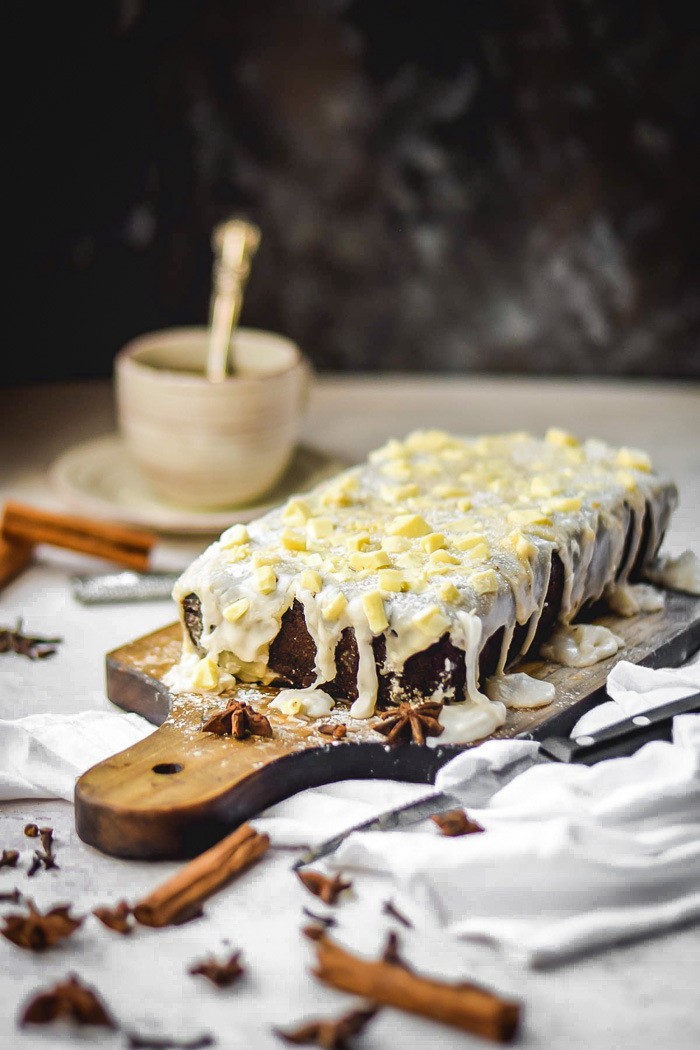 White Chocolate Chai Spiced Banana Bread
I wish there was a way to send and share smells through the internet, don't you?
Well, since unfortunately there isn't you'll just have to do your best to imagine the smell of a banana bread filled with all the goodness of chai spices! Can you imagine it? Hey, or better yet, you'll just have to go make it right now! Yeah, okay that's definitely the best plan, but just a sec……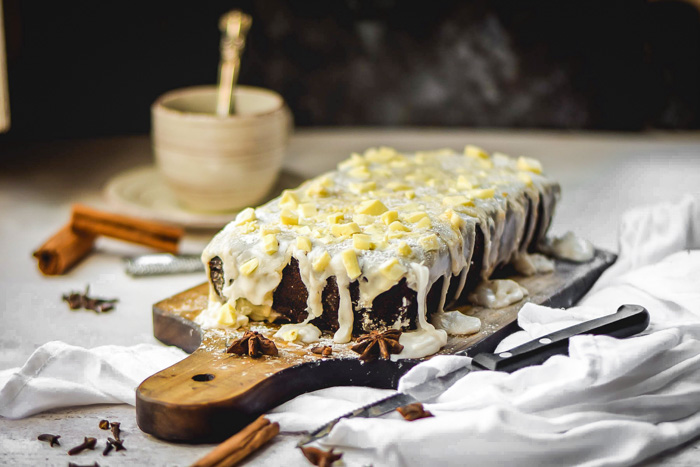 Before I talk more about the recipe and how easy it is I should probably have a moment of catch up for any of you following along, because even though I just shared a recipe on Wednesday, I actually haven't written a post in over 5 days! That's a long time for me, and honestly, I feel like it's been a really long time since we last had a chat anyway. So today's Sophie's birthday for one thing.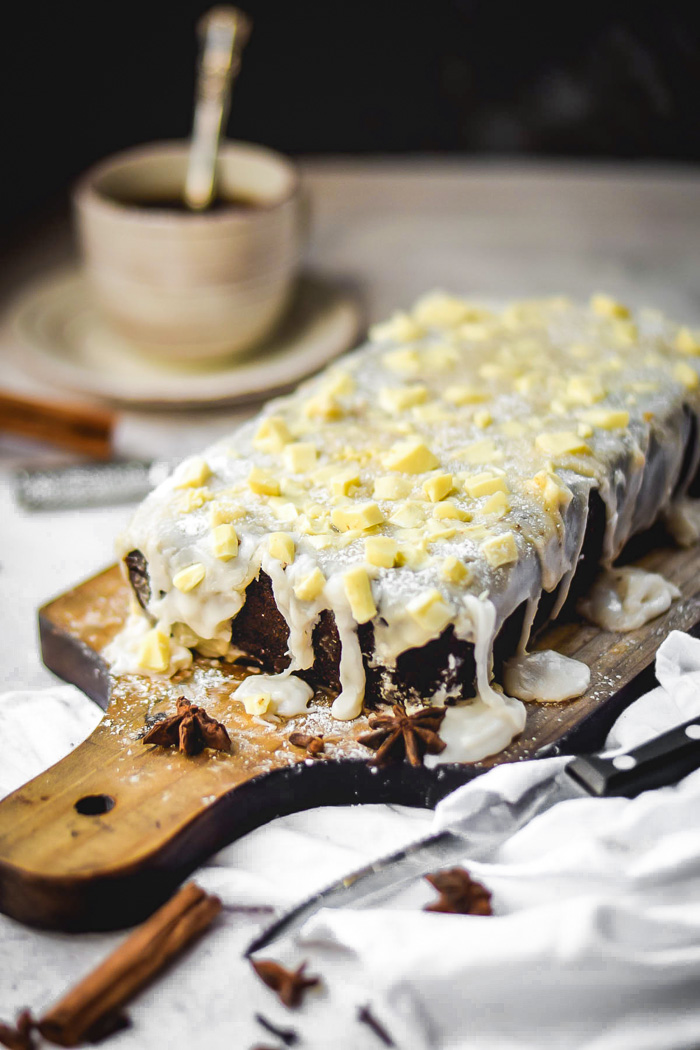 Haha, she's been changing her mind all week long about her cake until I think she finally decided to go with an apple cake because apple really is her fave, so I'm actually making the same recipe that I just shared a week ago but cutting back on the caramel so I can decorate it with buttercream. Then for dinner she wants tacos. That's good taste for you, I think she's been taught well.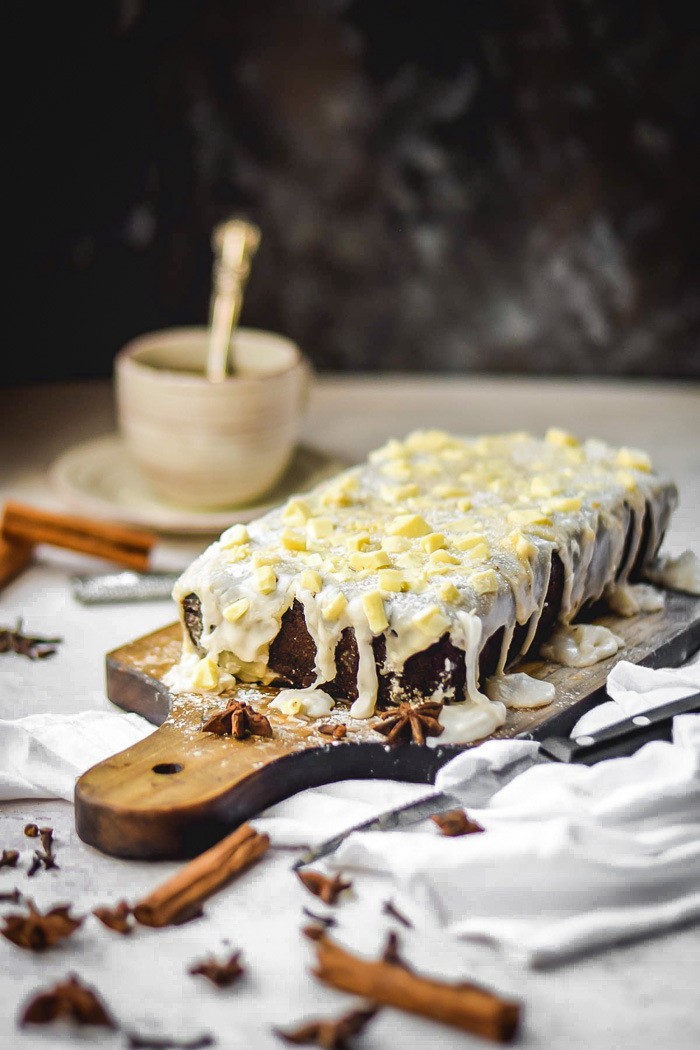 Also, I heard through multiple sources from some of you guys that you were dying for more details about some of the other real-life things I've mentioned recently (i.e…..that first date I told you about.). I'm not gonna lie, I've been pretty distracted from the world recently for that reason. I think I can trust you guys to keep it on the d.l. if I share a few details 'cause we're besties but I know you'll also understand that it's neither easy nor wise to be too open across the world-wide web about certain things.
What I will say is that as far as labels/status's, I'm really not sure if we've got one at the moment. However it's possible that I sort of, kind of, really like this guy! (Did I seriously just type that out loud?) I think it's safe to say he'll be coming up in conversation more often soon.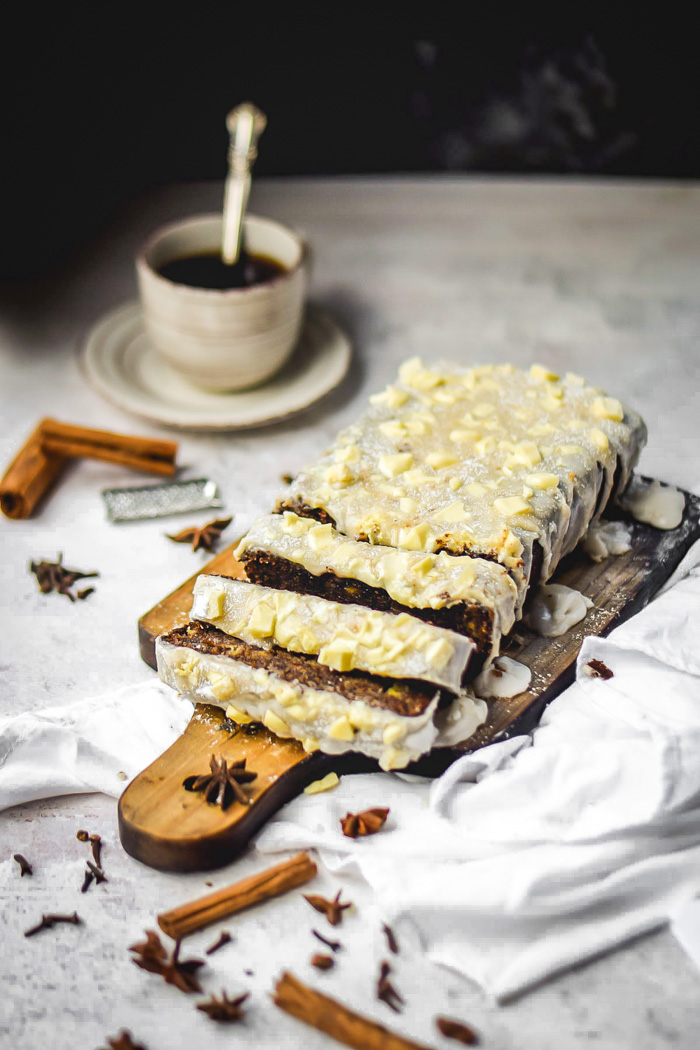 But anyway, yeah……what were we talking about? Oh, 'nana bread! I'm going to keep the rest of this post short today because I really want you to get to try this. I have to ask though, don't you think it's funny how quick-breads are so named when in reality, they are actually just cake. I've said this before, I know, but I'm reminded of it every time I make one. But at the end of the day who cares? Call it what you will, this is a recipe that you'll definitely want to make again and again every time you've got too many overripe bananas! I've been on a kick where all I want to bake is cakes, muffins, and quick breads. I think it's the time of year.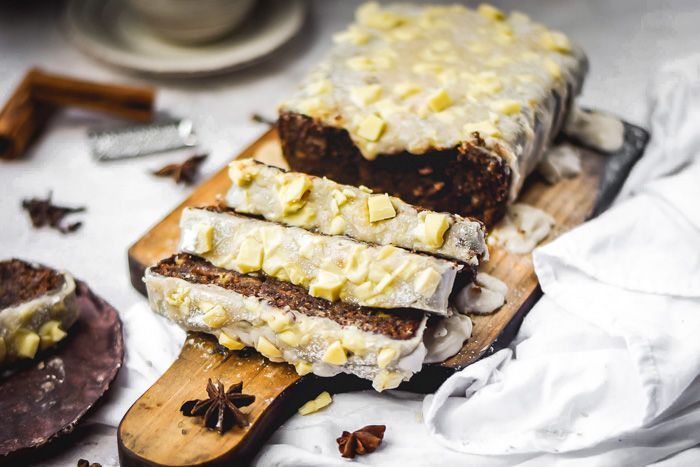 I've also been really into chai tea lately, like we're having a major moment, and if you share even a fraction of my addiction to Chai then I don't see how you won't love this! Alright, so let me know what you think of this if you test it because I love to hear!