Veggie Grain Bowls with Crispy Parm Roasted Chickpeas & Aji Ranch
Well, tomorrow is today and today is yesterday and that means there is a whole new day open for trying new things.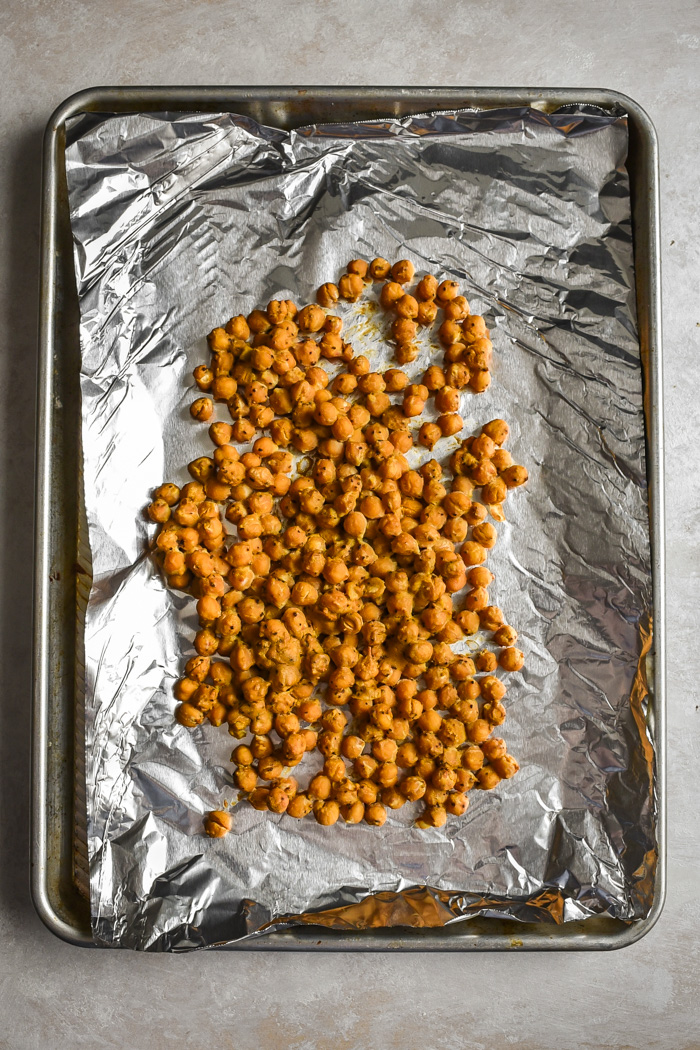 New things like deep fried candy bars and bacon wrapped everything. Okay, maybe not those things on this particular day (there's always tomorrow), but how about a healthy bowl with something from every food group that will keep you going for hours.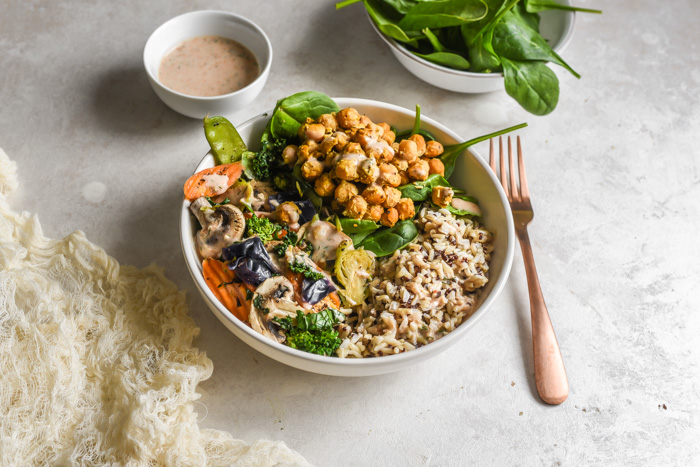 Okay, so now for a bit of honesty. You know those hilarious fail photos you see all over the internet with a picture of someone doing or making something awesome next to a picture of how it looks when someone else tries to do it? Well, if not just type 'fail' into any social site and you'll find endless amounts of laughter to waste your life on.
Anyway, that's kind of how I feel about how these bowls turned out. I've been so inspired recently by all of the pretty and healthy bowls that everyone has been making. All of the modern, hip food bloggers are doing them. There are a bunch of different names for them; budha bowls, nourish bowls, quinoa bowls, there's even the smoothie bowl fad going on. Basically, everything is in bowls and if it's not then you aren't in with the cool people, but maybe I should stick to pizza and such. I don't know, maybe it's just me, but I really don't like the whole look of these bowls. The colors just didn't work or something. This happens sometimes and I don't realize it until after I have taken tons of pictures and then uploaded them to edit.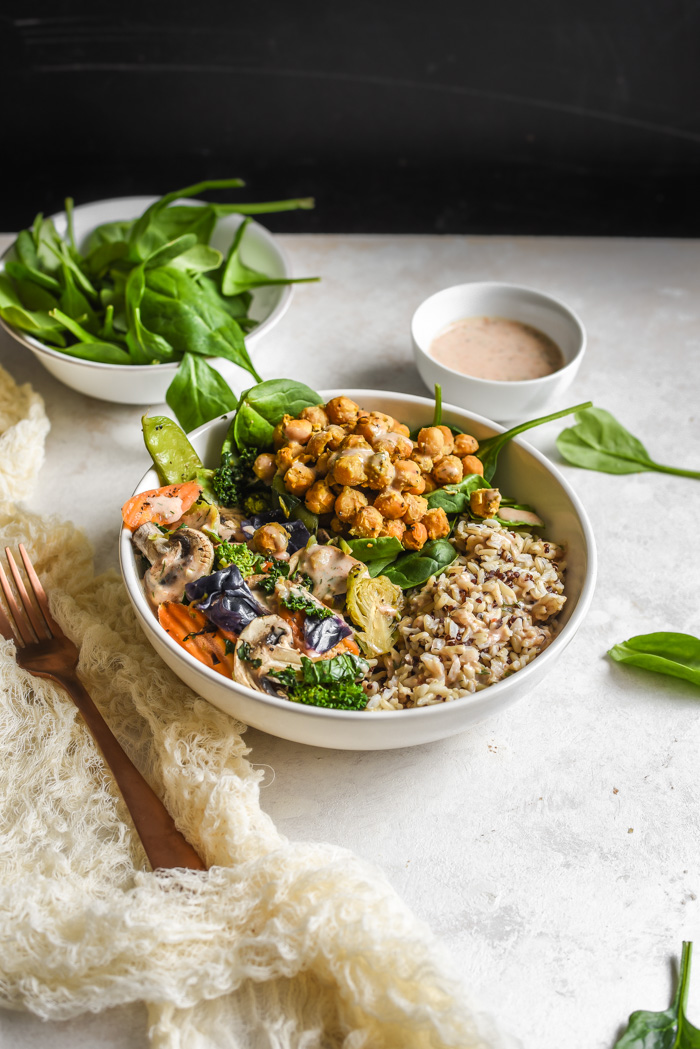 On the upside though, they tasted way better than they looked and that's why I'm sharing anyway. The aji ranch is definitely something I'll be repeating. Aji is like the standard hot pepper her in Chile so I use it all the time but if you don't have access to it you can use a substitute that I mentioned in the recipe.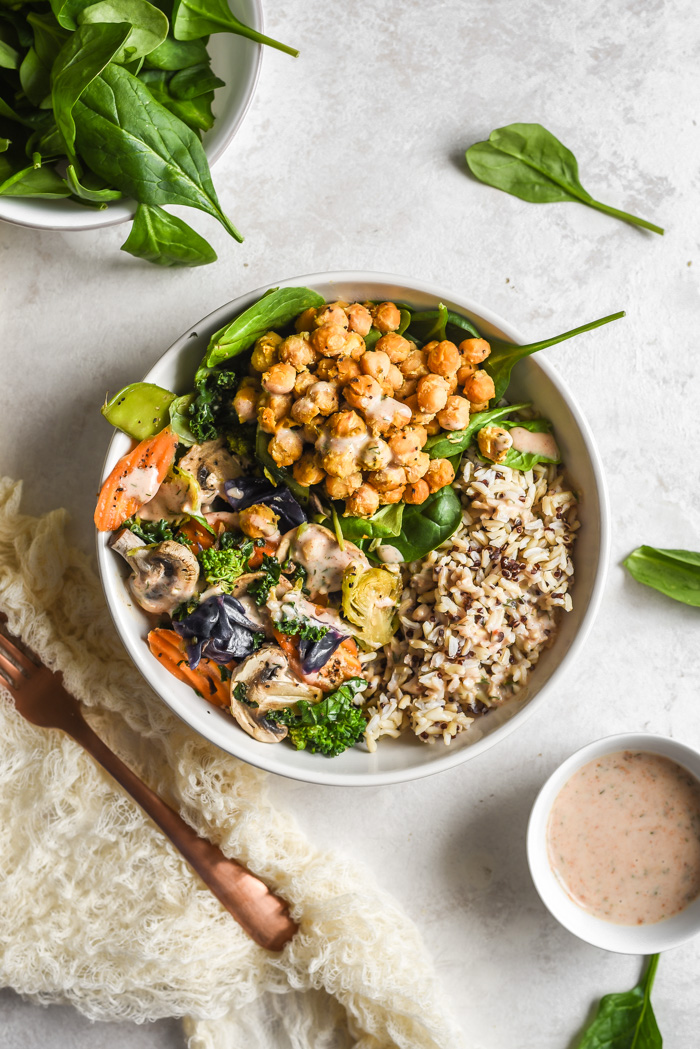 So I was going to do quinoa until I realized I was almost out of it, hence the fact that I went with couscous instead for the pictures. However, you can use couscous or quinoa and it's still delicious. Although, if you want them to be gluten free then go with the latter or another gluten free grain you like. These are super adaptable so make them your own. I'll just be busy making a fail graphic with these pics.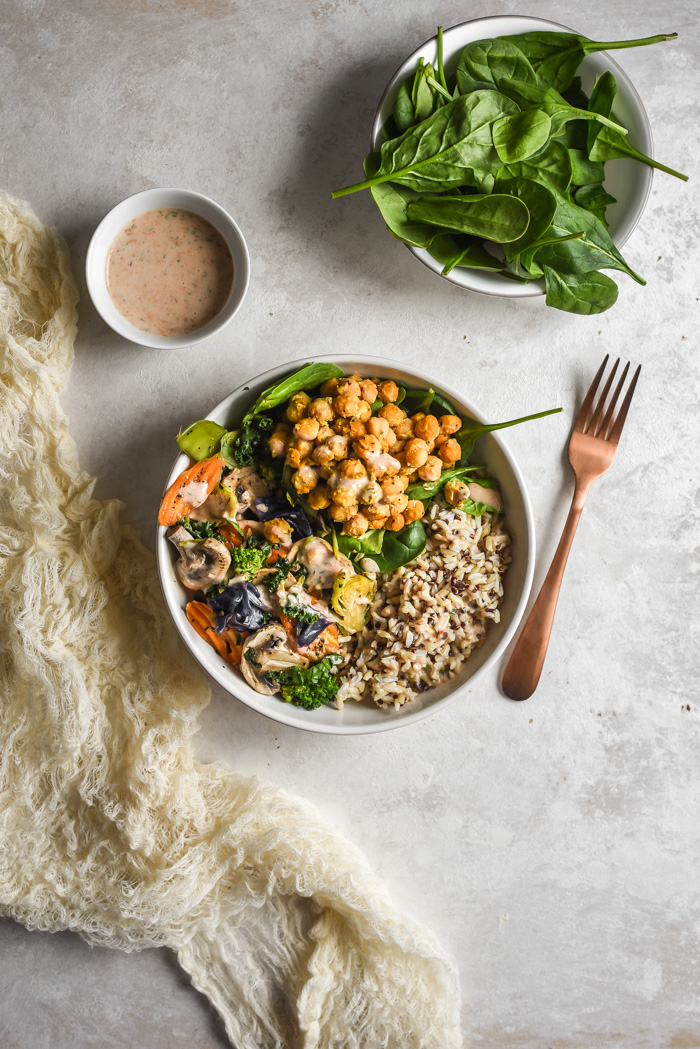 [amd-zlrecipe-recipe:406]