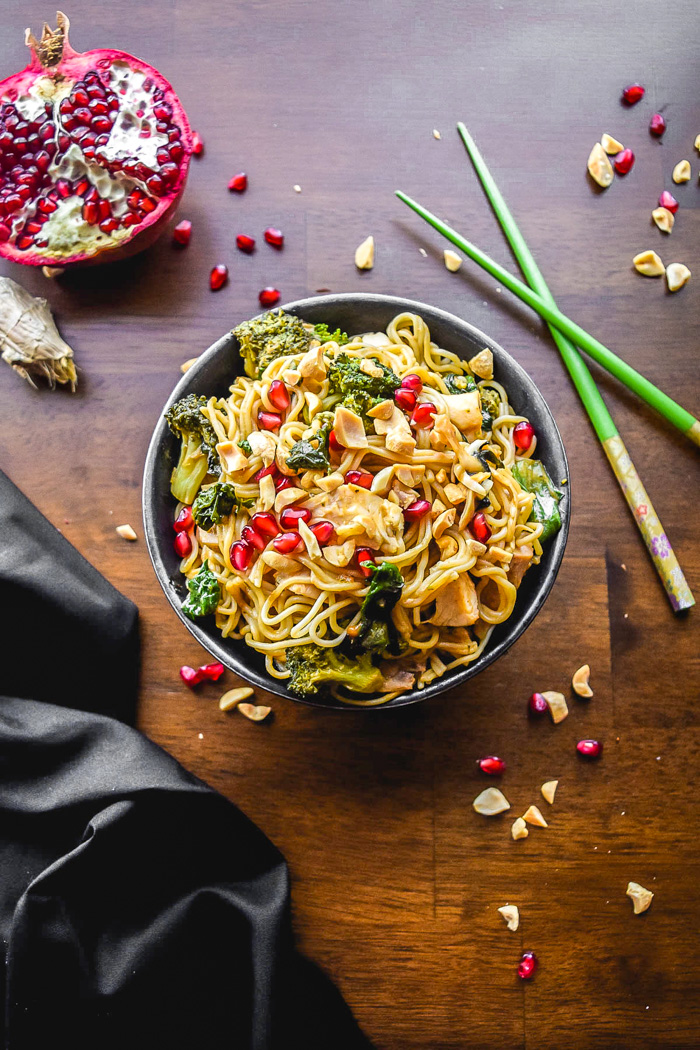 Spicy Thai Vegetable Tahini Stir-Fry Ramen
And just like that we all wake up to December. Happy fri-yay and happy December my friends!
It's funny, you'd think the reality of time moving on would eventually set in after a while……..but somehow it's always surprising to me. You know what I mean?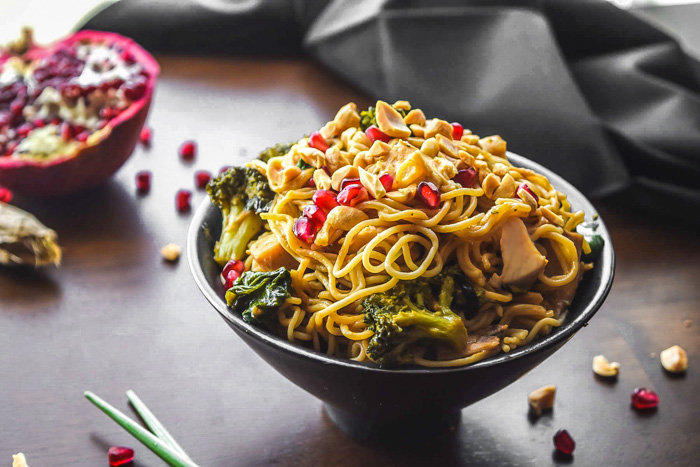 Well anyway, I realized there's been a lot of sweet stuff around here recently and I thought it was about time I shared something on the savory side with you guys, you know, cuz balance and stuff. Although, if life worked the way I wanted it to this time of year then we'd be able to thrive on Christmas cookies and chocolate treats all month. Of course, then we wouldn't get to eat things like this delicious ramen, which brings us back to that balance thing. I'm so glad there's a time for everything.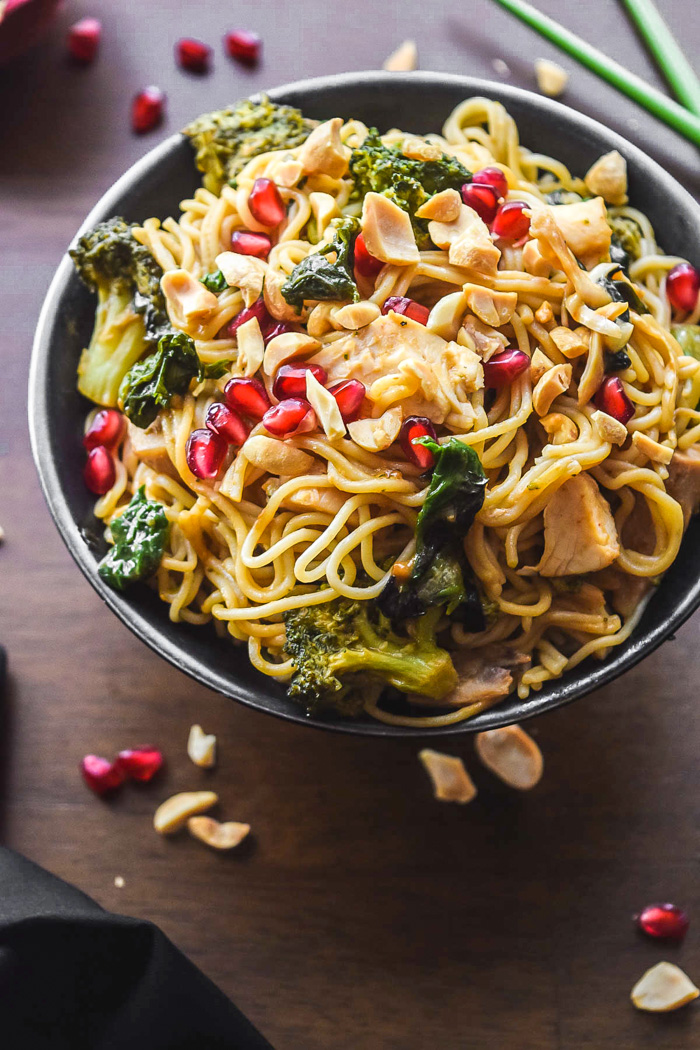 Alright, so you might have noticed that I gravitate towards Asian cuisine a lot. Well, sorry if it's not your cup of tea, but around here it's a favorite so I enjoy making things like this ramen.
Today's recipe is also gluten because I used brown rice ramen
 and it's dairy free too, because so many Asian dishes are. What I really liked about this one, especially this time of year, is that it's super easy and pretty fast too. The spicy tahini stir-fry sauce is quick to stir together, the noodles are nearly instant, and then the rest is just a short sequence of adding stuff to the pan until it's all hot and ready to grab your chopsticks and dive in!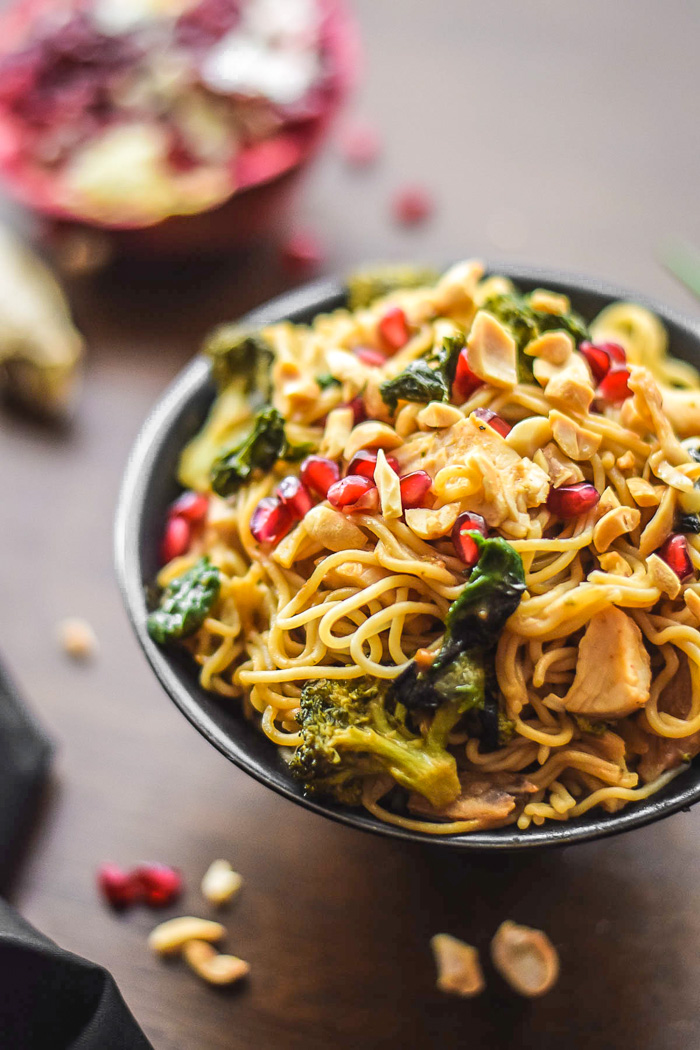 Oh, and you don't have to use rice ramen specifically. You can use a whole variety of different ramen or noodles in place of it and it will be just as good. As for the broccoli and greens, those happened to be in my fridge when making this, but the possibilities are pretty endless when it comes to veggie combinations. Mix and match what you like. Another little shortcut to try; sometimes I also add rotisserie chicken instead of cooking it from raw to cut a step.
I topped it off with some chopped peanuts for crunch and some pomegranate arils for a tangy sweetness (and let's be honest) because they're gorgeous! Don't worry though, if that's seems strange to you they're totally optional.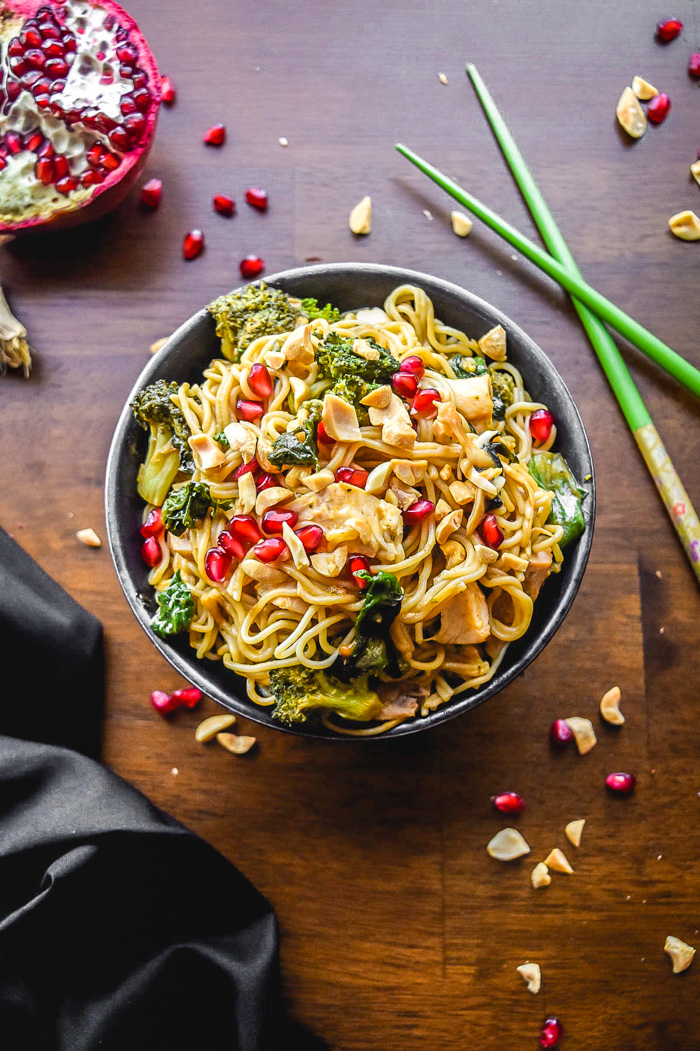 I'm so excited because tonight I'm headed to Spokane with two of my sisters and my parents to see The Nutcracker in the Martin Woldson Theater at The Fox. If you've been following for any length of time you probably know this is one of my favorite things to do around Christmas time. Keep an eye out on IG for photos.
RECIPE COMING SOON